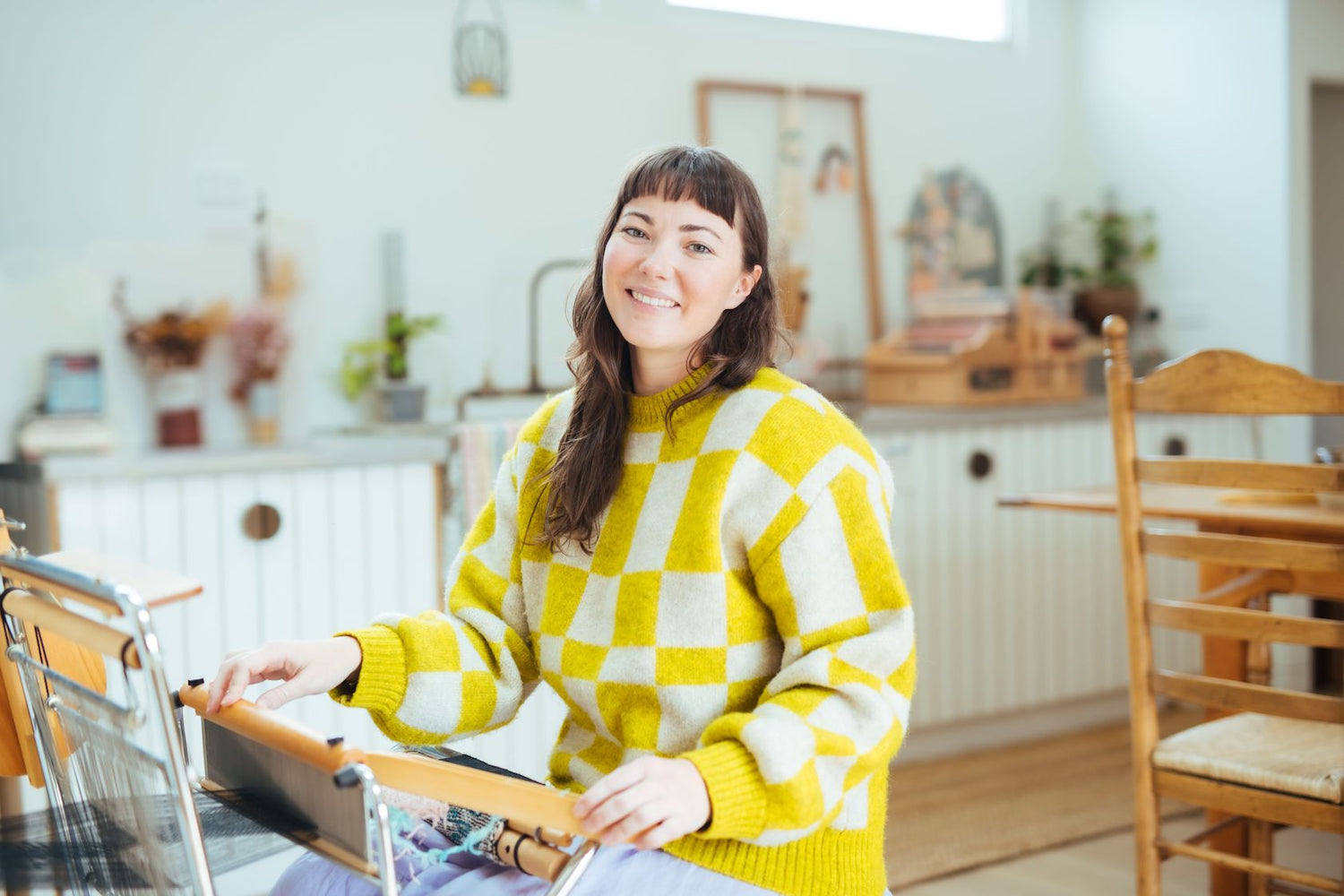 Hi there! My name is Rainie Owen, & I am the sole trader of Lupy Lane, a small creative business in Newcastle, Australia. Lupy Lane is an online store where you can shop for fibre art supplies, hand-crafted ceramics & original woven artworks. You can visit my store in person & join one of our creative workshops from our sunny studio in Lambton.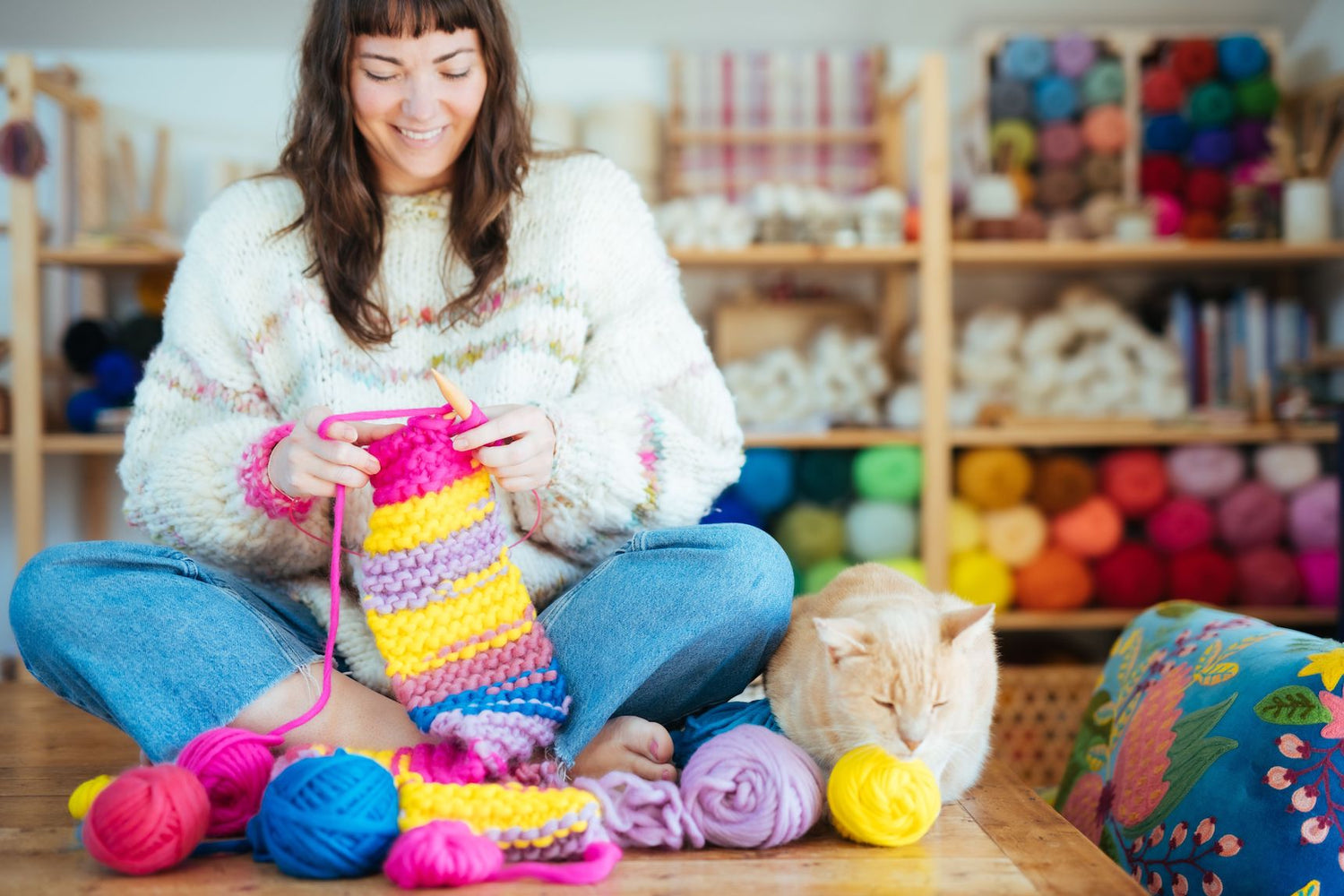 I created The Unusual Pear in 2013 when I was 21 & fresh out of design school. Fast forward ten years, & it's easy to say that a lot has changed. I've got married, had two kids & one traumatic loss of a baby, wrote a book, got diagnosed with anxiety & depression, made it through 2020 AND 2021 without getting the spicy cough & have recently been diagnosed with fibromyalgia, which I have had for at least five years. Not to mention having a successful creative business has been my life's best & most challenging ride.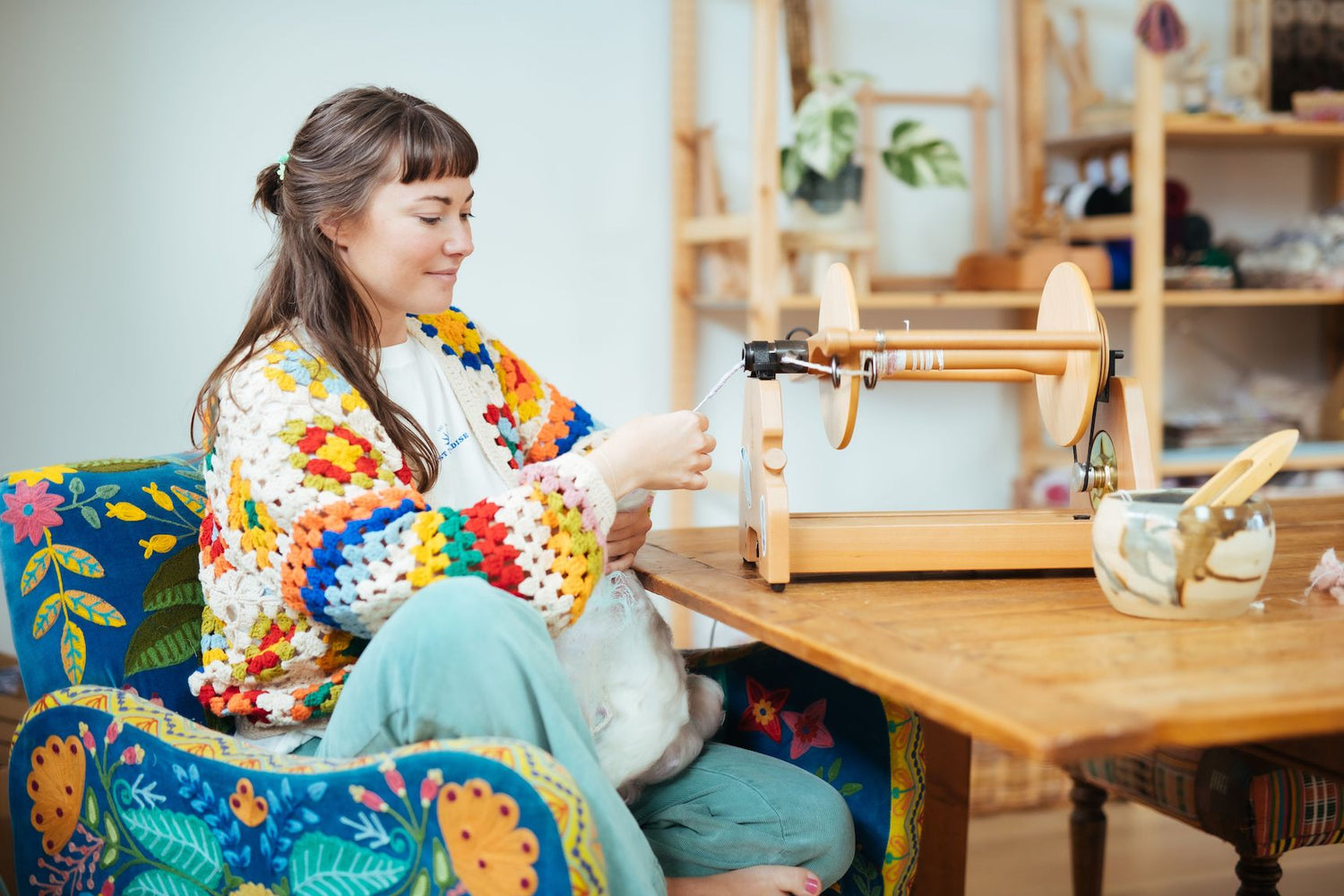 I have learned so much over the last ten years, & 2023 was the year to reevaluate & hone in on my core values as a business owner, as I lost my direction for several years. I'm certainly not a business whiz & I didn't come from a background in business or marketing. The Unusual Pear grew organically, bit by bit, out of a love of making & sharing my passions with the creative community online & in person. My brand became wishy-washy as I focused on pleasing absolutely everyone & needed to remember what pleased me.
So here we are! Lupy Lane is for the makers & admirers ~ for those who enjoy making beautiful things with their hands & those who enjoy owning & admiring locally made, hand-crafted ceramics & hand-woven tapestries.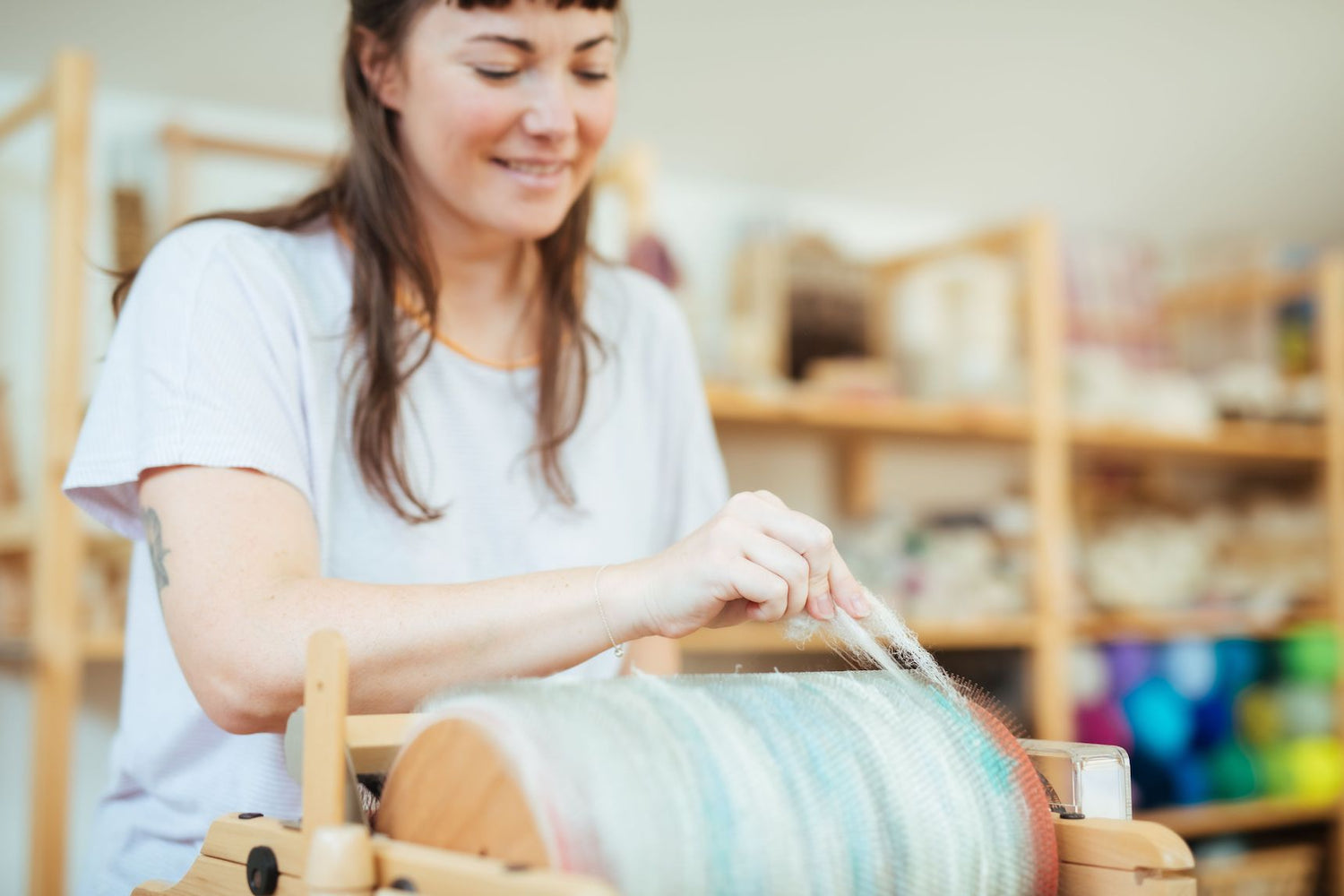 As someone who knows firsthand the challenges of living with a chronic illness like fibromyalgia, I want to encourage others to explore the healing power of creativity. Through my own experiences, I have discovered that crafting can be a form of mindfulness that helps alleviate the constant pain & fatigue. I am passionate about sharing my love for slow-making & connecting with others to help them tap into their creativity. By being mindful & present while crafting, we can create unique & meaningful pieces that bring joy & a sense of accomplishment.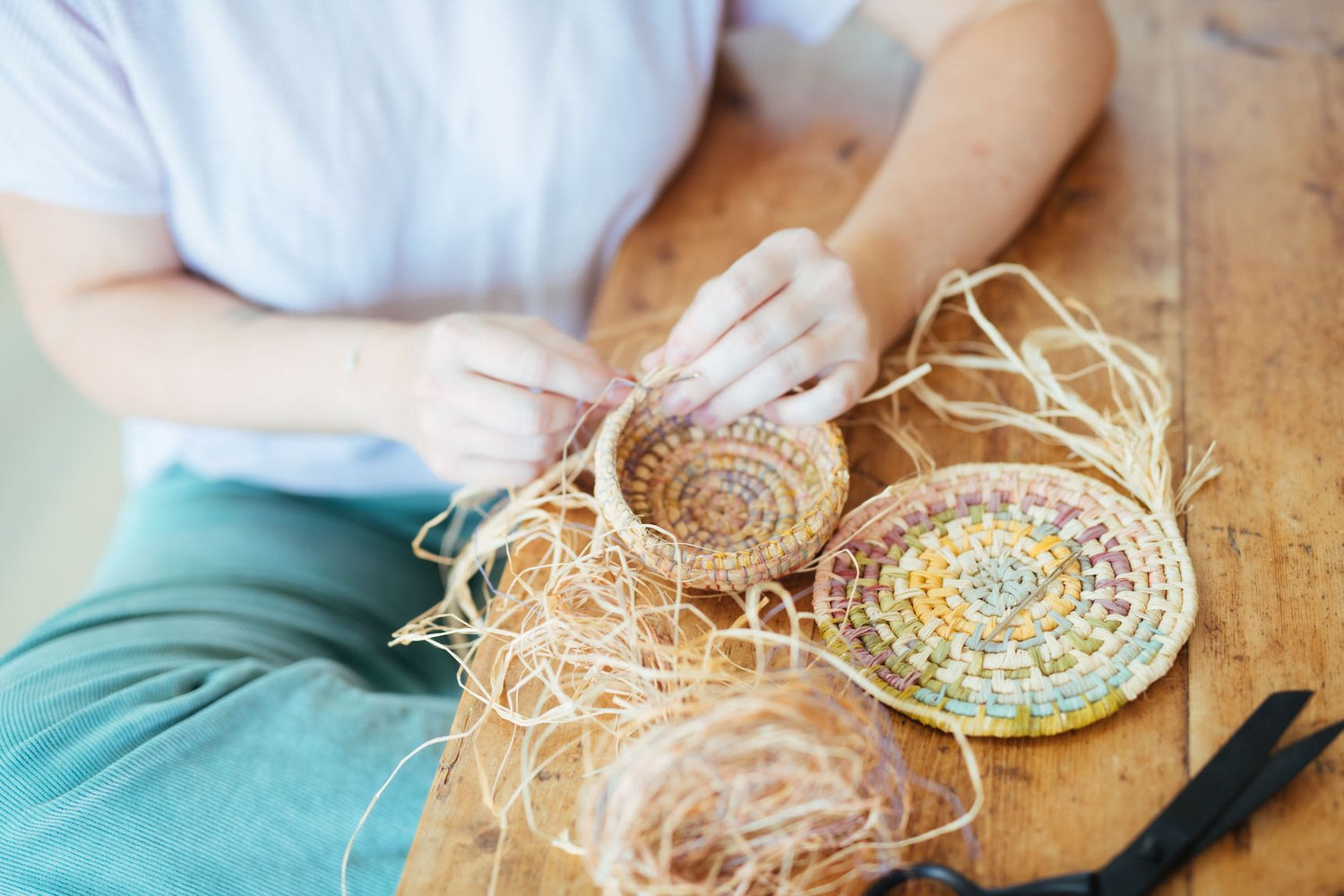 I design my weaving supplies & have them made locally using FSC-certified timbers. I'm proud to be partnered with Ashford Wheels & Looms, who have been manufacturing their equipment in NZ as a family-run business for over 100 years.
I source ethically produced yarn & fibre and consciously document traceability where possible.
I collect textile waste from fibre artists across Australia, which I use to hand blend into art batts & hand spin into new art yarns. Recycling fibre this way creates a circular system, & those gorgeous off-cuts don't go to waste.
I choose minimal packaging for my products to reduce waste. I pack all orders in compostable mailers or recyclable boxes, & our shipping provider Australia Post is carbon-neutral.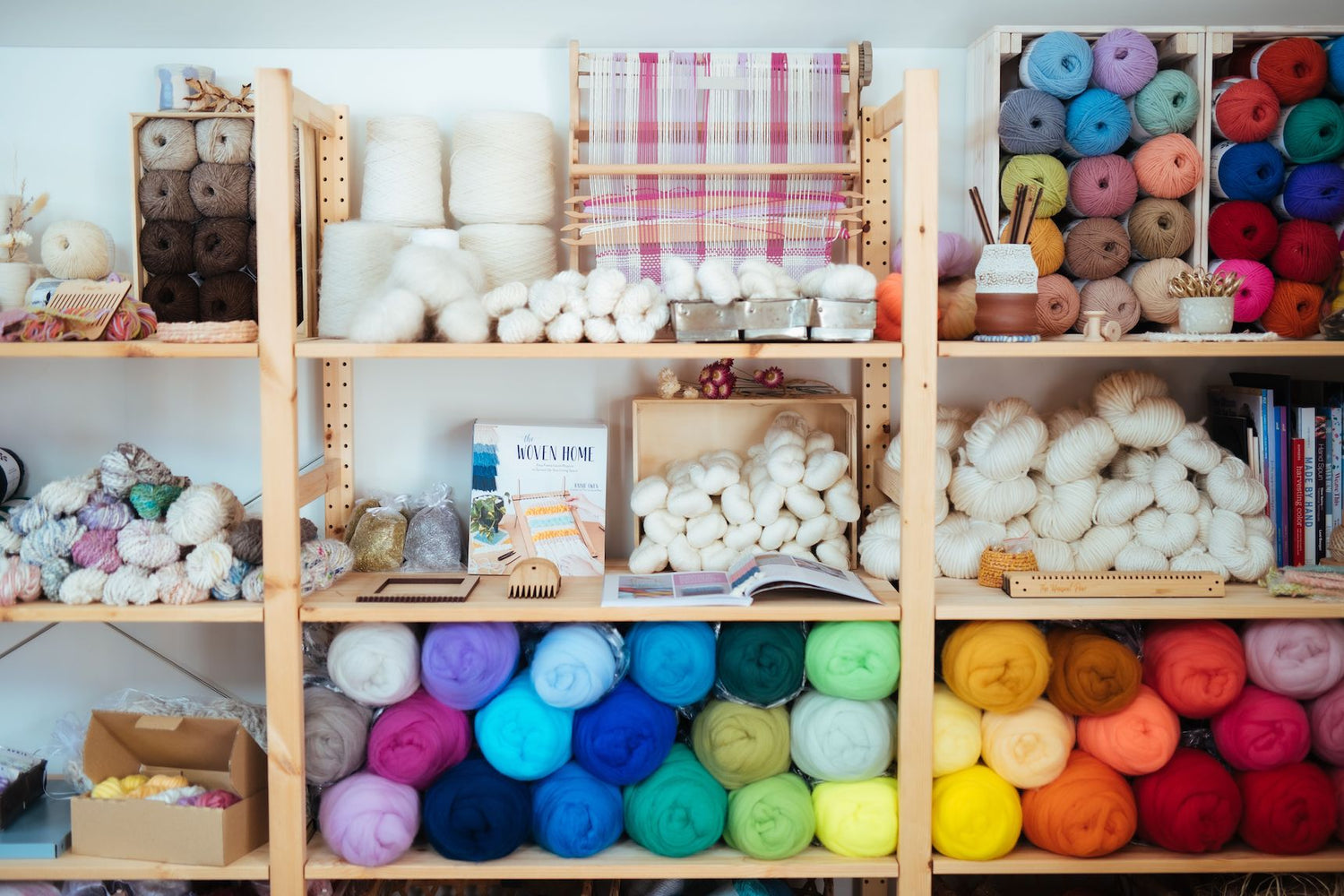 As seen in DIY Woven Art by Rachel Denbow, Modern Weaver by Maryanne Moodie, Frankie, Etsy Blog, Koel, Mollie Makes, Extra Curricular, Better Homes and Gardens, Swell, The Newcastle Herald, Ply Magazine
2016 Guest Artist - Stitches & Craft Shows, Newcastle, Sydney, Brisbane & Adelaide; ABC Brisbane Radio interview; 2016 Etsy Featured Artist Interview; Frankie Magazine feature
2017 Weaving Workshop hosted, New Jersey, USA
2018 Featured Artist - Etsy's Textile Week, Melbourne
2019 The Woven Home by Rainie Owen was published; Guest Artist at Stitches & Craft Show, Newcastle
2020 Swell Magazine Featured Artist
2021 Ply Magazine Featured Article
Thank you so much to my beautiful, talented friend Lee Illfield for being the best photographer in the world and capturing these moments in time.